Working for a clean climate and clean water, and supporting clean leaders.
Located in Dartmouth, Nova Scotia, Clean Foundation (clean.ns.ca) is a non-profit, non-governmental environment organization created in 1988. We work for a clean climate and clean water and, to help reach these green goals, we foster and support clean leaders.
One of the greatest emerging threats to ocean health is marine litter. Clean (formerly Clean Nova Scotia) launched the Ship-to-Shore program in 2008, in partnership with stakeholders in the fishing industry, provincial and federal fisheries regulation, and waste management and education, to engage small craft fishing harbours and commercial fishers on waste management practices.
Through Ship-to-Shore, Clean engages and educates fishers and harbour authorities on the risks that litter poses to ocean ecosystems and fish, and provides advice and tools to help reduce the fishing industry's marine litter footprint. We focus particularly on fishers' waste disposal practices at sea, and the need for adequate waste management resources at fishing harbours. This 2012 film highlights participating harbour authorities and fisher championing better fishing industry waste management.
To date, we have visited over 130 fishing harbours across the province, spoken with over 3,000 Nova Scotians engaged in the commercial fishing industry, and worked with fishing boats that cover over 80,000 hectares of ocean habitat.
In 2017, we are piloting the expansion of this program to Prince Edward Island, and we welcome inquiries from other regions interested in developing a similar approach. We have created a Marine Waste Stewardship Toolkit that describes how to start up and manage similar programs to encourage other organizations to improve waste education among fishing communities in other regions.
The program is maintained through generous support from the Department of Fisheries and Oceans, the Nova Scotia Department of Environment, and Divert Nova Scotia.
Clean is a member of the Global Ghost Gear Initiative, a cross-sectoral alliance committed to driving solutions to the problem of lost and abandoned fishing gear worldwide.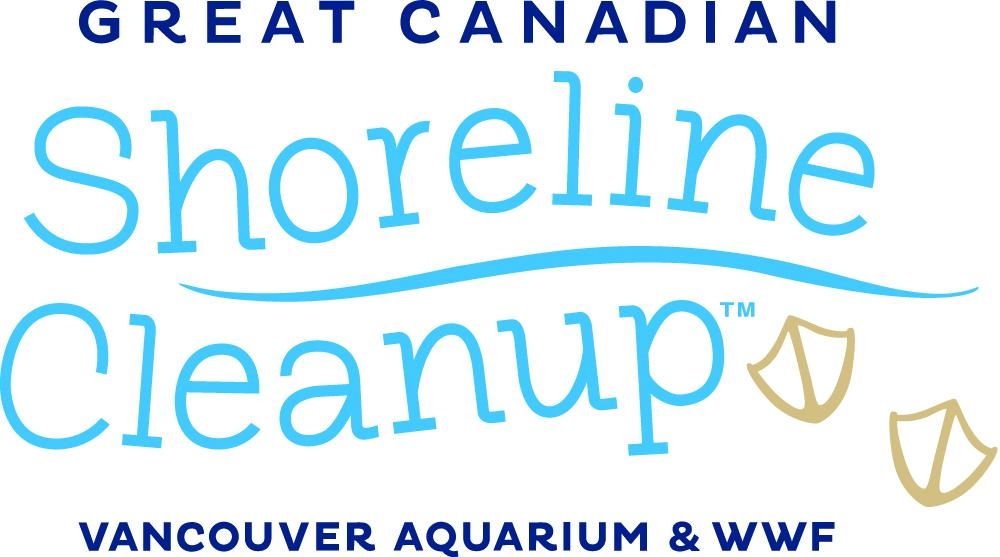 Promoting an understanding of shoreline litter issues by engaging Canadians to rehabilitate their shorelines through cleanups.
Great Canadian Shoreline Cleanup, a conservation initiative of the Vancouver Aquarium and WWF-Canada, is one of Canada's largest community-led, volunteer-powered conservation programs. The Shoreline Cleanup aims to promote an understanding of shoreline litter issues by engaging Canadians to rehabilitate their shorelines through cleanups that can take place anywhere land connects to water, including oceans, lakes, streams, creeks, storm drains and school yards. Everyone from community members and schools to workplace groups and environmental organizations are encouraged to get outside and protect their shorelines by either leading or joining a cleanup. At the cleanups, volunteers track their litter data and report back to us on what they find. This data provides volunteers with concrete results that show their real-time impact and is also key to our understanding of shoreline litter issues across the country.
Since 1994, there have been 19,400 cleanups that have collected more than 1.2 million kg of trash across Canada's shorelines. We thank the 700,000 volunteers that have led and participated in cleanups throughout the years. We couldn't do this without you!
Learn more and register your cleanup at www.shorelinecleanup.ca
Advocating for oceans that are managed for the common good, according to science-based policies that consider entire ecosystems.
Living Oceans has been removing marine debris, including ghost fishing gear and derelict vessels, from sensitive foreshore habitat in B.C. since 2008. Our work has focused near our home port of Sointula and on the remote and rugged west coast of Vancouver Island, near Cape Scott. Over the past 3 years, we've recovered, repurposed, recycled or landfilled nearly 20 tonnes of debris that our volunteer teams collected in that region. In 2016, we co-ordinated the work of all of the volunteer groups working on the west coast of Vancouver Island, and brought a barge-load of 40 tonnes to the Lower Mainland, where we could access more recycling facilities. When we're not out on a debris expedition, we work to educate the public about the dangers of improper disposal plastics and advocate for reduced plastic use.
For more information on Living Oceans Society, click here.